The Lifetime Loyalty Program
That includes a
Lifetime Powertrain Guarantee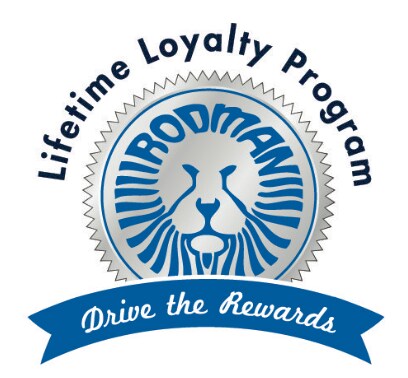 Every Rodman customer who purchases a new or used vehicle will receive a Lifetime Powertrain Guarantee. This is a loyalty certificate that entitles you to LIFETIME Engine, Transmission, and Drive Train protection, provided you return to Rodman for all of your required service intervals.
Maintenance services must be performed at our service department or Mobile One Express within 1,000 miles of the manufacturer's recommended intervals, which can be found in your owner's manual, as well as on your loyalty certificate.
In addition, your Lifetime Powertrain Guarantee will cover certain internally lubricated parts damaged due to a mechanical failure concerning your drive axle, transmission/transfer case and engine.
Commercial vehicles used for purposes such as, but not limited to construction, delivery, services, plowing, and towing do not apply. See your loyalty certificate for other exclusions.
We pride ourselves on customer loyalty and what better way than a LIFETIME GUARANTEE when you buy from Rodman.
For more information, call 888-755-5903.
Download the Lifetime Loyalty Program Brochure
Your Feedback is Important
The Rodman Ford team has launched our Lifetime Loyalty Program exclusively for our customers and we would like to make certain that it meets your expectations. To that end, we invite you to share your comments, feedback and suggestions:
Website:
Contact Us
Twitter:

Facebook: